About Us
About YouMed Medical News
YouMed Health News – The leading site of approved and useful health news in Vietnam. All content on the site is compiled by a team of highly qualified and enthusiastic Doctors and Pharmacists, aiming to provide mainstream medical knowledge to the community.
YouMed Health News has a library with more than 10,000 articles that have been compiled and updated continuously for more than 3 years. YouMed understands that medical information is not only accurate but also useful and user-friendly. Therefore, the YouMed team constantly strives to bring quality, easy-to-understand articles to readers' attention. From there, readers and their families have the right solution when encountering any disease.
The working principle of YouMed's team of Doctors – Pharmacists is the satisfaction and health of readers during the last time. Therefore, we always put our heart into each article. And we hope to bring to readers the most practical effect.
VISION
YouMed has a mission to become the leading site in Vietnam about health news. We have two core values: legitimacy and usefulness.
In the future, we look forward to serving our users most thoughtfully by continuously providing up-to-date, easy-to-read, easy-to-understand, and applicable medical information.
We want to build YouMed into a Vietnamese website that can reach international standards, thereby being comparable to leading health news sites in the world.
MISSION
YouMed always accompanies the Vietnamese people in health care. We do that by providing the most authentic and useful medical information.
YouMed brings people detailed news from which to find the best solutions when having health issues.
We continuously improve the quality of our articles to better satisfy the needs of the community, and at the same time comply with the guidelines of the Ministry of Health, the world's leading prestigious health organization.
CORE VALUES
Reliable.
Beneficial.
Authentic.
CERTIFICATE
All YouMed's articles are sponsored by two associations, the Young Doctors Association and the Pharmacy Association of Ho Chi Minh City.
What does the press say about YouMed Health News?
Cục Thông tin khoa học và Công nghệ Quốc gia – Bộ Khoa học và Công nghệ
Ra mắt cổng thông tin y tế của bác sỹ, dược sĩ biên soạn
Đại học Y Dược TPHCM bắt tay cùng YouMed đẩy lùi nạn tin giả
Tin Y Tế YouMed – Nơi tham vấn thông tin thuốc đáng tin cậy
Báo Sức Khỏe Đời Sống – Cơ quan ngôn luận Bộ Y tế
Đặt lịch khám và thanh toán trực tuyến: Động lực từ bệnh nhân, bác sĩ và bệnh viện
Đại học Y Dược TPHCM đồng hành cùng YouMed Việt Nam tổ chức cuộc thi "Viết vì người bệnh"
Medical Review Board
YouMed's Medical Review Board consists of a group of doctors and pharmacists with highly specialized knowledge. The team of experts is tasked with ensuring that the content posted is medically accurate and reflects the newest health information.
Our committee of experienced medical experts ensures the content on the YouMed Health News site is authentic. So readers can completely trust the content published on our Health News.
From there, you can receive useful information, the right knowledge, and make reasonable decisions to protect the health of yourself and your family.
Learn more: Our Review Board
Editor and content policy
Health is our priceless asset. So we know you're always selective about medical information. That is also the reason why we choose well-trained doctors and pharmacists as our editors.
YouMed's Editorial Team includes hundreds of doctors and pharmacists who are passionate about patients and the community. All of them have a general goal, which is to dedicate their time, energy, and expertise to the transmission of reliable medical information to the community.
All articles on YouMed medical news site are quoted from official sources, updated regularly to ensure the accuracy of the information, and comply with the Our Editorial Process that we have set out.
The information provided on https://youmed.vn/tin-tuc/ is designed to complement, not replace, the relationship between a patient and his/her own physician.
Where does our income come from?
To help us maintain and develop the resources needed to create the high-quality content, especially in the medical field, we know that accepting advertisements on our website is necessary. However, one special thing we will never change and it is also the core criteria of YouMed's website is the transparency.
YouMed maintains a distinct separation between advertising and editorial content. We try to feature advertising in a way that will not interfere with the reader's experience.
Learn more: YouMed Advertising Policy
Our team
We, the founders of YouMed VN, are proud to contribute our part to helping Vietnamese people live healthy and happy life. Our experienced and dedicated team is committed to creating valuable, useful, and truly trustworthy content for our readers.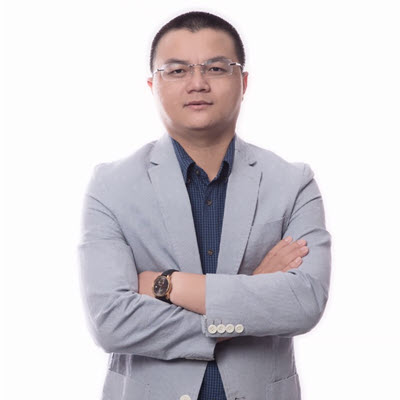 Tổng giám đốc - CEO
Từ khao khát đem lại nhiều giá trị hơn cho xã hội, tôi luôn mong muốn tạo ra một trang thông tin Y tế không chỉ cung cấp thông tin chính thống, hữu ích cho người Việt mà phải đáp ứng được các tiêu chuẩn quốc tế.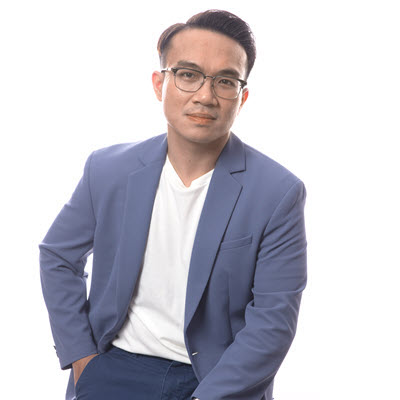 Marketing Director
Xuất thân từ cán bộ y tế, tôi vẫn luôn nhìn về tương lai với sự đồng hành của công nghệ, bệnh nhân không còn phải chờ đợi khi đi khám và mỗi người dân đều được tiếp cận với nguồn thông tin sức khỏe tin cậy.
Contact
We are always looking for Doctors, Pharmacists with good experience and expertise to continue developing the YouMed medical news site. If you want to accompany us, please email us at cskh@youmed.vn or hotline: 1900 2805.